They said it was coming and they delivered. The Naughty America AR porn app named 'Strip Club' is now available for Android devices. The adult company unveiled the app on their site earlier this week, nine months since first announcing it at the CES in January.
What to Expect
Anybody who's a VR porn fanatic will likely agree that Naughty America are one of the best in the game. The company have consistently been at the cutting edge of technology with their debut in to virtual reality porn being the perfect example. They were one of the first studios to show off the power of adult film in VR and remain one of the most popular in the industry. It has been exciting to see what they bring to the table with Naughty America AR.
The AR strip club app is free to download and comes with a few models to play with such as Stephanie West, Alexa Grace and Johnny Castle. The free version comes with them wearing underwear, however, users can opt for the paid version which offers fully nude pornstars. Going premium also gives you access to Naughty America's entire library of 2D and VR videos.
Users can project these models in to their environment and watch an empty room be suddenly lit up with a variety of hot companions. Naughty America AR takes advantage of Google's ARCore technology and offers full life-sized 3D holograms. Each model comes with a short video where you can watch them show off their assets while they talk dirty with you. Naughty America CEO said in a recent interview that the app will enable users will to make their own erotic AR porn videos at home. He also states that the company will create longer videos if the public ask for it
He goes on to say:
It's the future of making content, people can make their own scenarios
and
The app is a whole new era. For adults, it's obviously pretty massive.
After experiencing Naughty America AR for ourselves we can report that it's easily one of the best AR porn apps so far. The videos only run for a few seconds but the visuals and audio are amazing. We can definitely see the potential and are excited to see where the app goes from here.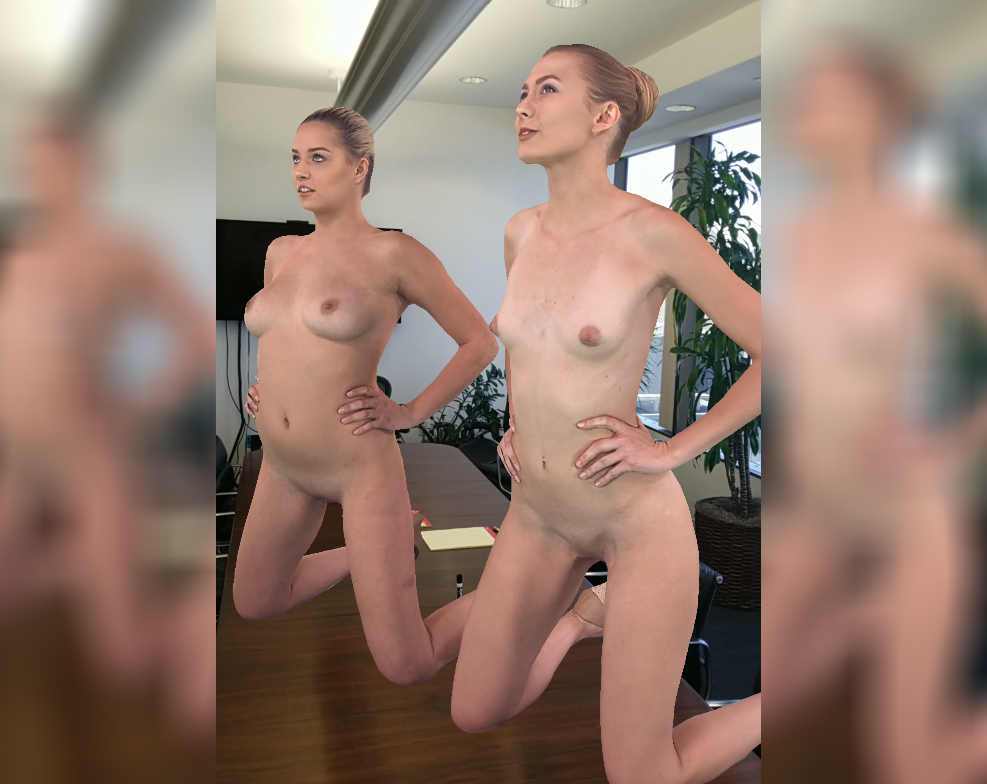 Naughty America AR Download Instructions
Users can download Naughty America's AR strip club app below. With the nature of the app, you won't find it available on Apple or Google as both do not allow adult content. For Android users, follow the instructions below and you'll be up and running in no time.
1. Download the AR Android App.
2. Open the Naughty America AR APK file on your device and launch it.
3. Make sure to give the app access to your device's camera.
4. Move your device around until it detects a surface on which to place a model. Once a surface is detected, a white or red grid will appear. *TIP: Flat surfaces such as floors, tables and beds often work best, along with well-lit environments.)
5. Scroll left and right to explore our library of interactive models, then drag the thumbnail of your choice onto the grid.
6. Once your thumbnail of choice is in place, explore your models! Walk up to them, around them, and press the play button to experience them. Make sure your audio is turned up!
7. As you explore your holograms, feel free to click the camera or video buttons to take a snapshot or record a video. Save and share your creations!
8. To choose a new hologram, clear your surface by pressing the trash button.
9. Take your models anywhere with you, and have fun!